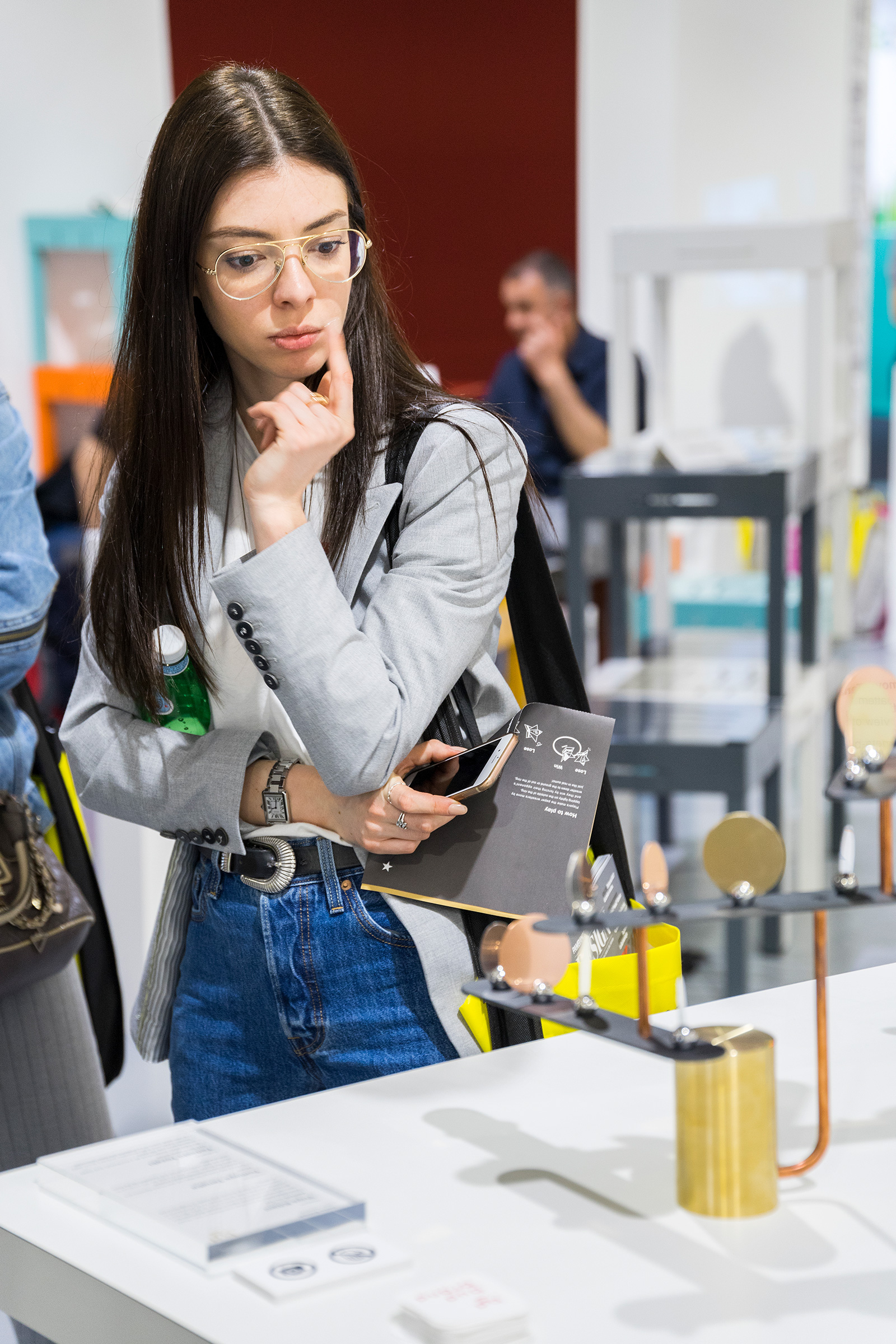 meta-bonsai
bud brand 2018 in milano salone
日本のみならず世界的にも魅力が広まっている盆栽。
自然の美しさの鑑賞や手をかけて育て成長させる楽しみなど、
盆の上の植物は生きたアートに感じます。
そんな盆栽をコンセプトに、春の訪れを表す和柄"霞"を用いオブジェクトとして表現しています。
枝は幹を軸に回転できるので枝ぶりを愉しむことができ、
葉や実としてデザインされたオブジェをつけることで「meta-bonsai」の世界観は広がります。
"葉"は光や風をとらえ景色に変化をうみ、
"実"は華やかさをもたらし、癒やしの香りをまといます。
樹齢が長いことからの長寿、常緑からの生命の強さ、2葉からなる愛の象徴など縁起物とされる
"松"の盆栽をモチーフとした「meta-bonsai」は窓辺・テーブル・玄関・シェルフなど
空間にある余白に縁起と新鮮な景色をもたらします。
'Bonsai' is the traditional Japanese art of creating and contemplating miniature natural landscapes in pots
using trees. Recently, 'Bonsai' has win admire around the world as a cool Japanese hobby.
A 'Bonsai' work is never complete, because the living plants it is composed of are continually growing. That is
why 'Bonsai' is an intricate art.
This object called 'meta-bonsai' represents 'Bonsai' and a Japanese traditional pattern 'haze' as a motif of the
coming of spring. The world view of 'meta-bonsai' will develop when swinging the branch of 'meta-bonsai' and
decorating ornaments of 'leaves' and 'nuts' for the branch.
'Leaves' will bring a change to vista by catching sunlight and wind.
'Nuts' will make a brilliant appearance and give off a healing scent.
Japanese pinecone is considered a good luck because of their long lives, evergreen and symbol of love.
'Meta-bonsai' uses 'Bonsai' of pinecone as a motif. It will make good lucks and fresh sceneries to sufficient
space around tables, shelves, windows or entrances.
http://www.bud-brand.com/
__
Kitani